EPDM adhesive & sealant
Assembly & finish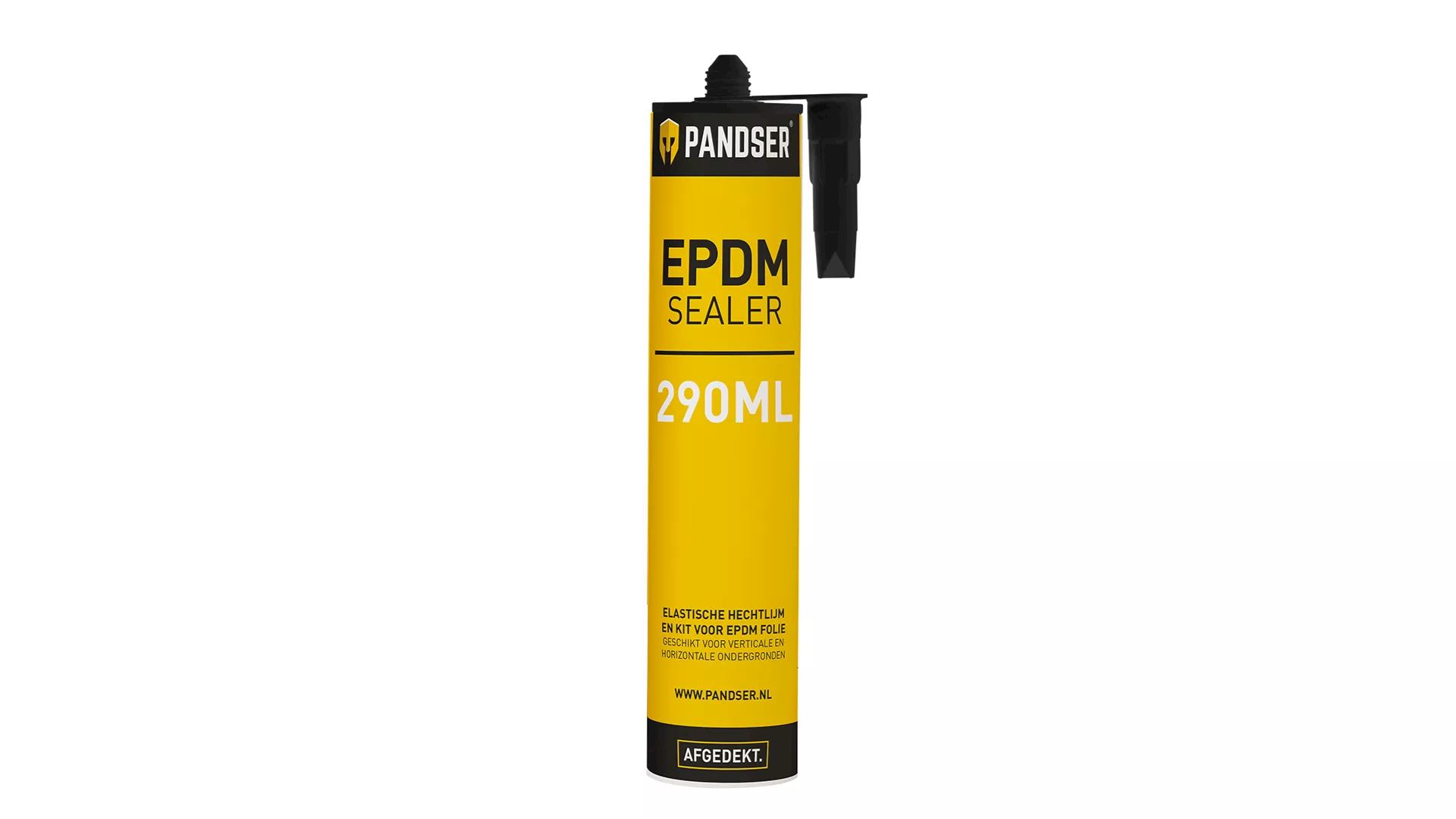 Pandser EPDM adhesive & sealant is an adhesive based on hybrid polymer. For the assembly of roof edges and angles or the attachment of rainwater discharges, sleeves and other accessories. This adhesive does not contain solvents, isocyanates and silicones.
Characteristics of Pandser EPDM adhesive & sealant:
Suitable for our EPDM products and lead substitutes
Elastic and waterproof
Without solvents, silicones and isocyanates
Processing
EPDM
Metals
Masonry
Bitumen
Pretreated wood
Concrete
Application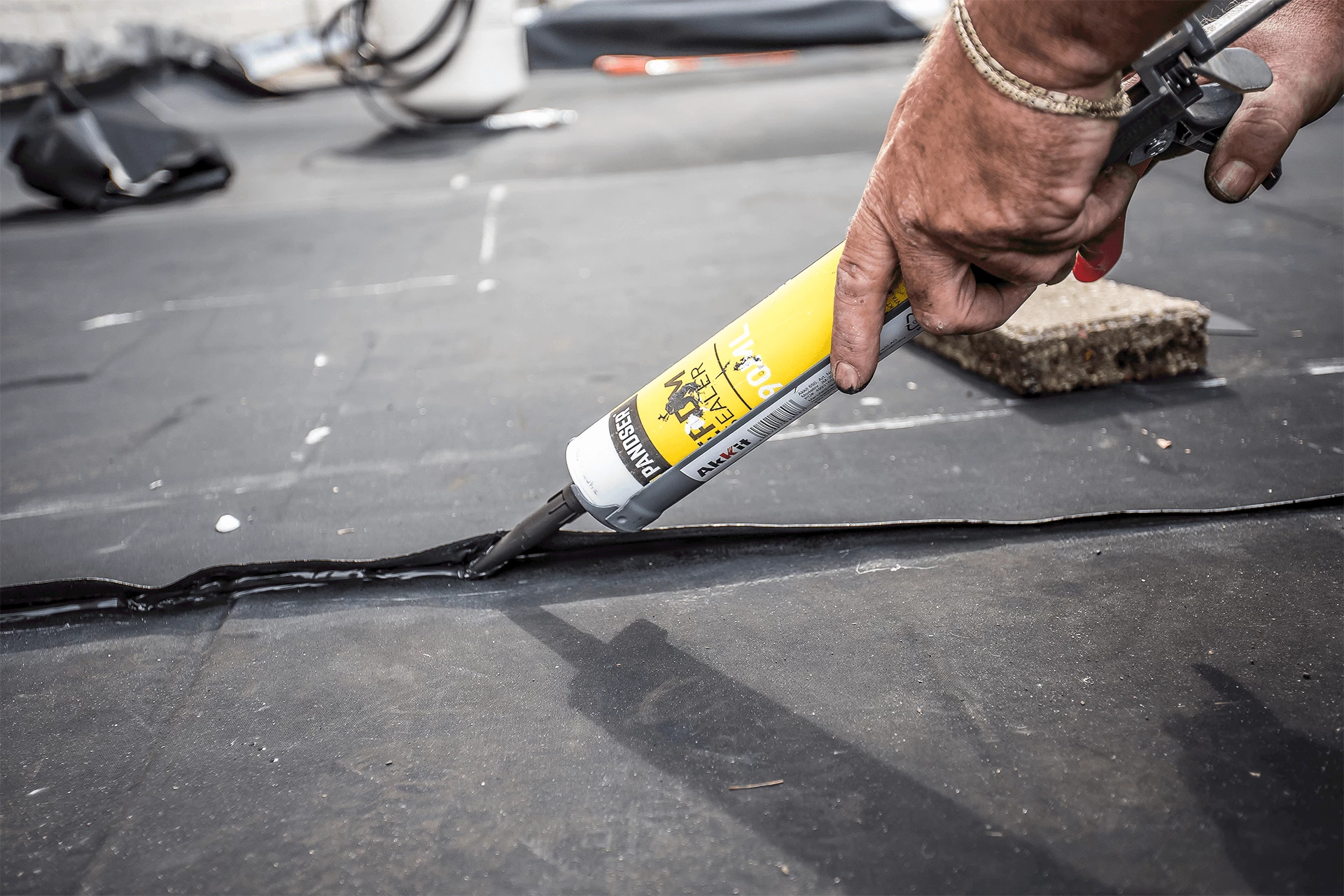 A 1-K contact glue for the gluing and sealing of roof edges, angles, rainwater discharges and sleeves.
Range
Contents PANDSER® EPDM adhesive & sealant sleeve
290 ml
Delivery per box
12 units
Available dimensions and thicknesses
| Contents PANDSER® EPDM adhesive & sealant sleeve | 290 ml |
| --- | --- |
| 23 cm x 5 cm x 5 cm | |