EPDM strips self-adhesive butyl
Water barrier for gutter and roof repairs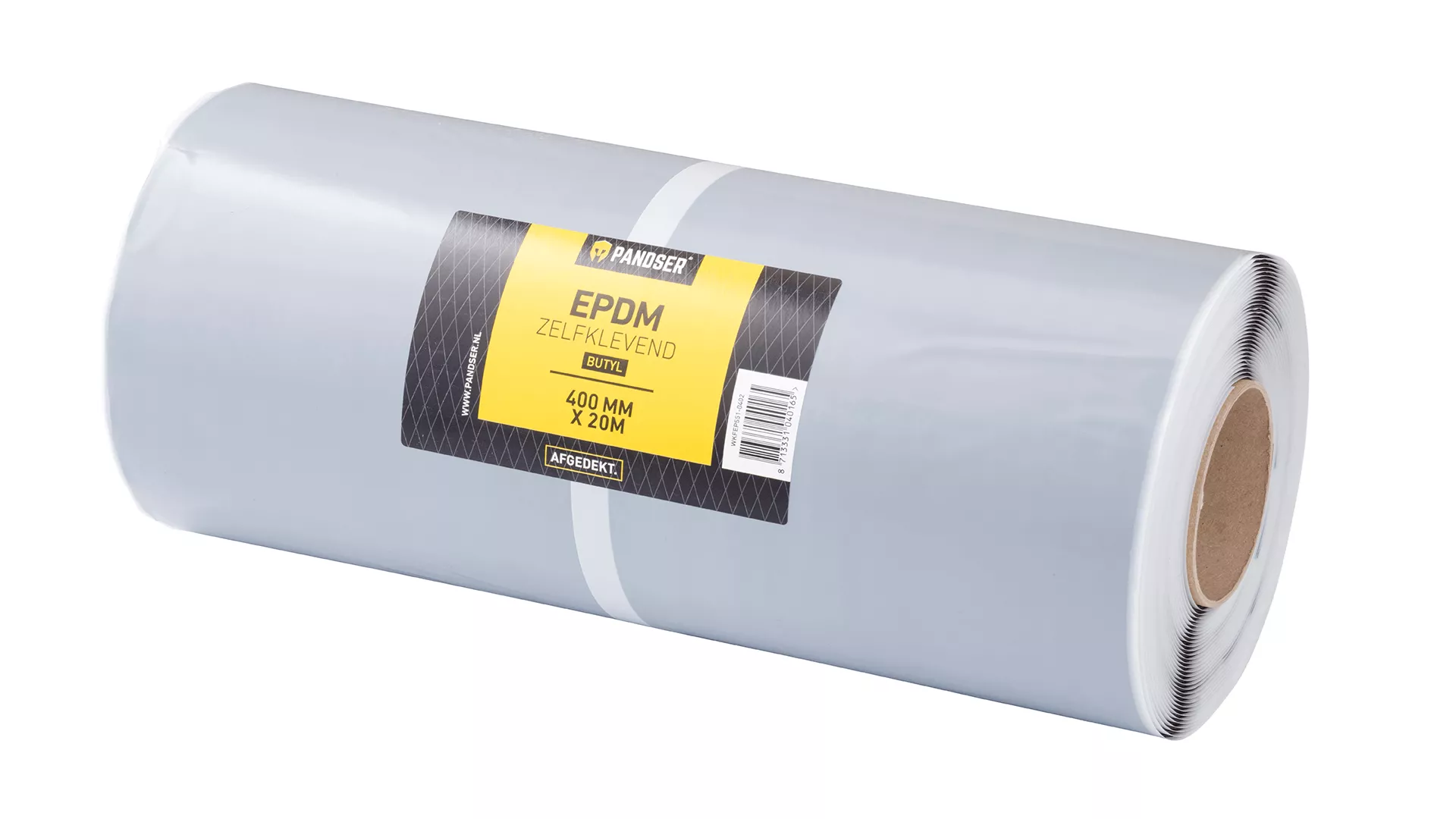 These UV-resistant EPDM strips with a total thickness of 1.3 mm are provided with a butyl tape. This makes the strips directly applicable for repairing flat roofs and waterproofing wooden and zinc gutters.
Characteristics of Pandser EPDM strips, self-adhesive with butyl:
High elasticity and good waterproof and windproof properties
Immediate fixation thanks to high level of initial adhesion.
Protective foil on butyl layer consists of two parts
Processing
Repairs of European EPDM and bitumen without grit
Waterproofing of gutters
Clean the metal substrate with a degreasing agent
Application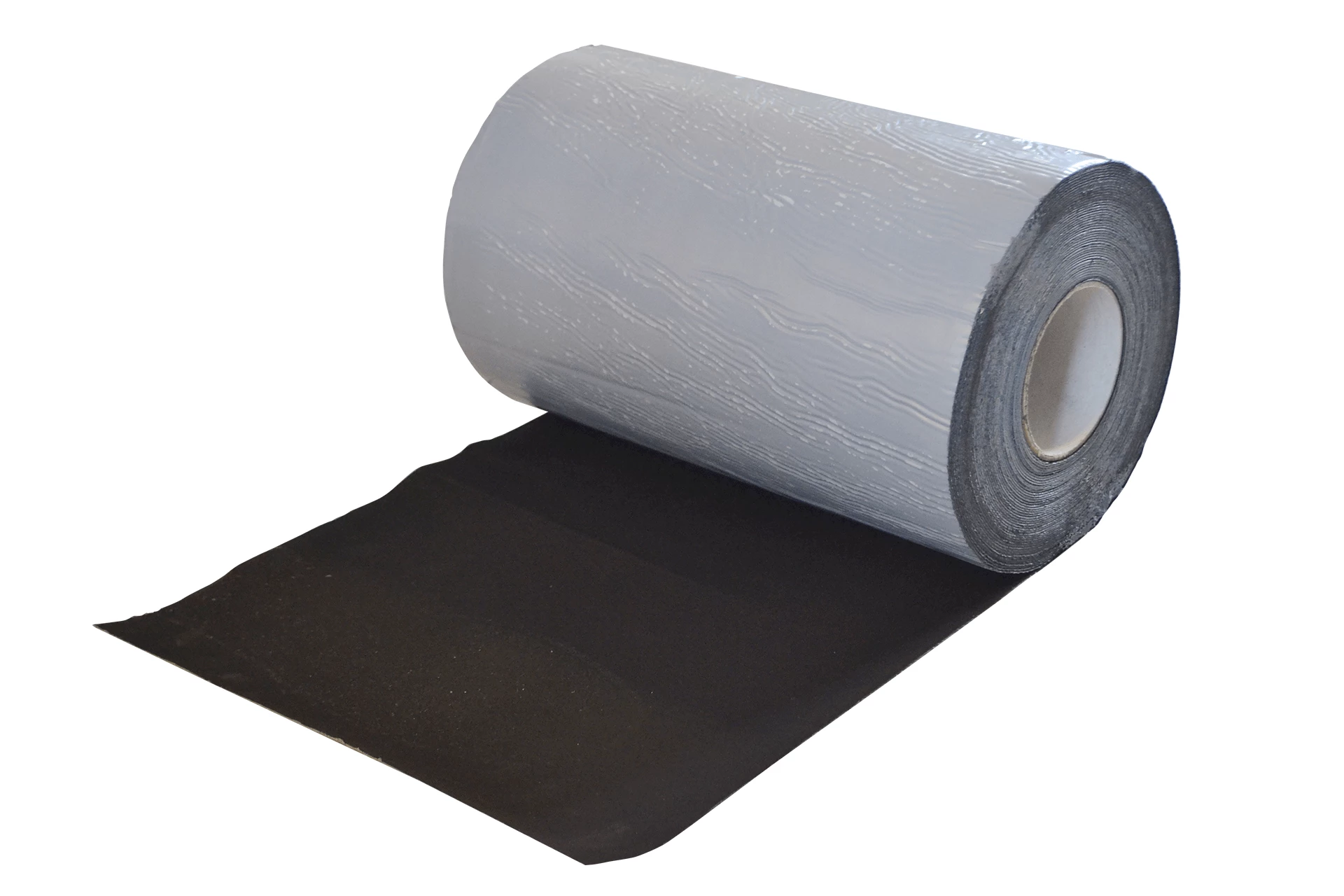 EPDM strips with self-adhesive butyl layer for repairing flat roofs and waterproofing gutter drains.
Range
Widths
0.2 m, 0.4 m and 0.6 m
Delivery project-based per roll
On rolls of 20 meters
Available dimensions and thicknesses
PANDSER EPDM self-adhesive butyl
0.75 mm
0.2 m x 20 m
0.4 m x 20 m
0.6 m x 20 m